Greek financial constraints revealed as officials say all reserves needed to pay wages
Greek Herald Sunday 19th April, 2015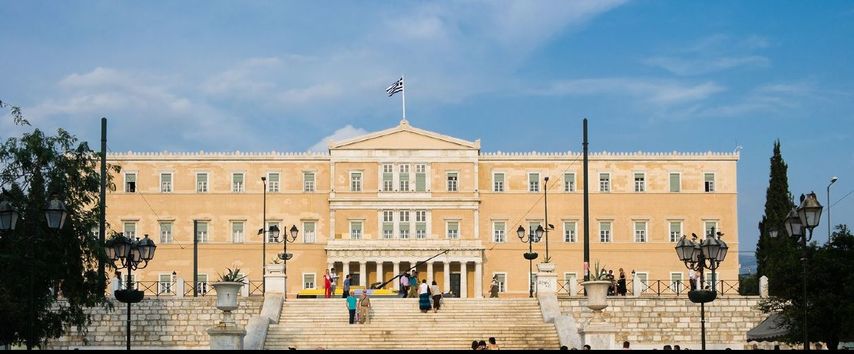 • Greek finance officials say the government will only just manage to pay wages
• State currently faces US $2.16-billion shortfall for public sector salaries
• Also needs to pay US $950m to IMF in mid-May
ATHENS, Greece - Greek officials have said that the country will need to use all its remaining cash reserves to cover a US $2.16-billion shortfall needed to pay civil service wages and pensions at the end of April.
In addition, if a last-ditch deal with its creditors is not finalised, the country will reportedly be left with no money to repay the International Monetary Fund almost 1 billion euros in the first half of May.
The government has for months been borrowing from different parts of the state administration, including the Athens subway system, to pay the wages and pensions of public sector workers. It is not reaching the end of the line, though.
"This is the last bit of cash that the Greek state has," a senior finance ministry official, who requested to remain anonymous, told Reuters.
Athens' scramble for basic funds shows how extreme the financial constraints on Greek Prime Minister Alexis Tsipras have become as his government tries to convince skeptical foreign creditors to extend new financial aid.
Although the reports regarding Greece's financial situation emerged from within the finance ministry itself, the official word from the government is that it will not need to tap remaining cash reserves to meet salary payments.
"News agencies' reports that refer to the state's cash reserves are groundless, we categorically deny them," the ministry said in a short statement Friday.
Officials from Greece and its IMF and European Union lenders are meeting in Brussels on Saturday for a new round of negotiations. That will be followed by a key euro zone finance ministers' meeting in Riga on April 24.
Euro zone officials have previously voiced scepticism about Greek warnings of a lack of funds, although even they now acknowledge a crunch is nearing.
Finance ministry officials say the state's cash balance will be negative from April 20th if the government does not use the 2 billion euros in cash deposits remaining in various public bodies, including a handful of pension funds and regional administrations.
Tsipras is hopeful he can convince Greece's lenders to extend its debt obligations to prevent default and a possible exit from Europe's single currency.
He first needs to present detailed plans to reform the economy, including the labour market and pensions system, but international creditors have so far deemed Athens' offerings inadequate.